playful gifts for the pessimistically optimistic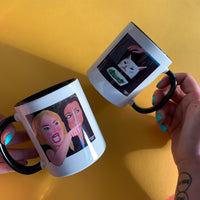 FIND THE PERFECT GIFT TO MAKE YOU LITERALLY LAUGH OUT LOUD.
Fernandes Makes offers a huge range of fun, quirky illustrated gifts, can't find what one thing you had in mind? Custom and personalised art is available on request.
ARE YOU A STOCKIST OR LOOKING TO BUY WHOLESALE?
I love working with small shops and independents. If you are looking to buy my work wholesale click here to discover my wholesale catalogue on Faire.
Can't find what you're looking for? Or are you looking for something a little more special and custom for your shop? Get in touch and I'll happily help :)
Email: fernandesmakes@gmail.com